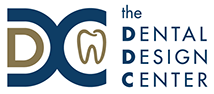 Welcome to "The DENTAL DESIGN CENTER"
"The Dental Design Center is located in Pattaya City on the eastern Gulf coast of Thailand. We cover all aspects of general dentistry, cosmetic and implant surgery, specializing in orthodontics (improper bite, crowded or crooked teeth) and complex restorative work and implant dentistry. We welcome clients from around the world and are confident we can meet all of your dental needs at a fraction of the cost.
The ethical, friendly team at The Dental Design Center, Pattaya City are committed to your happiness, safety and comfort. We treat everybody with respect, honesty and professionalism, ensuring we thoroughly understand your situation, and making accurate diagnoses with treatment plans tailored to your needs."
Comfortable Dental Clinic in Pattaya
New safe and painless techniques have been developed that preserve your natural tooth structure and create amazing natural transformations in the minimum of time. Every step of treatment is undertaken with the utmost care, skill and attention to detail. Our first-class service and a relaxed and considerate approach ensure an enjoyable transition to an attractive smile and healthy mouth.
The Dental Design Center's office is fully digital, with comfortable dental chairs equipped with LCD screens where patients can watch their favorite movies. We also provide free high-speed Wi-Fi internet throughout our office, all to ensure that our patients are as comfortable as possible during their appointment.
We are the best cosmetic dentists in Pattaya City and its surrounding areas
The Dental Design Center has been dedicated to cosmetic dentistry for almost fifteen years. If you are looking for a number one cosmetic dentist in Pattaya Thailand, then The Dental Design Center is an excellent choice for you.
We offer a wide range of cosmetic treatments to help you regain your self-confidence and keep you smiling. A consultation with us will determine what treatment will deliver you the best smile possible. We keep your best interest in mind when we suggest a treatment or procedure for your teeth.