Laser Gum Treatment
The LaserSmile™ Technology from BIOLASE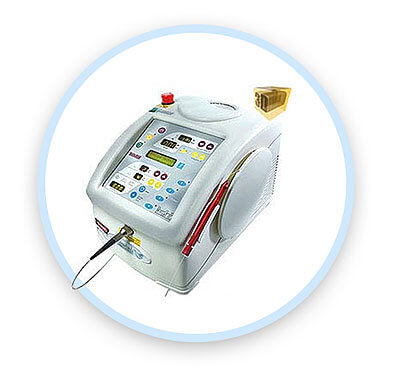 Laser Gum Contouring
Laser gum contouring is a cosmetic dental procedure that can enhance the appearance of your teeth, making them look longer and more youthful. It is also effective in correcting the visual alignment of crooked teeth caused by an uneven gum line. Our skilled cosmetic dentist will guide you through the process and determine if laser gum contouring is the right option to achieve your desired results.
At DentalDesign, we utilize the advanced LaserSmile soft-tissue Diode laser for this procedure, which offers immediate outcomes and a remarkably fast healing period. The LaserSmile™ enables safe and comfortable reshaping or removal of gum tissue, resulting in a harmonious gum line that complements your smile. If you have a "gummy smile" with teeth that appear too short, the excess gum tissue can be reduced to create a cosmetically lengthened effect.
The use of lasers eliminates the need for sutures, ensuring a quicker recovery for patients. With laser gum contouring, you can achieve improved gum aesthetics and enjoy the benefits of a beautifully enhanced smile.