Laser Gum Treatment
The LaserSmile™ Technology from BIOLASE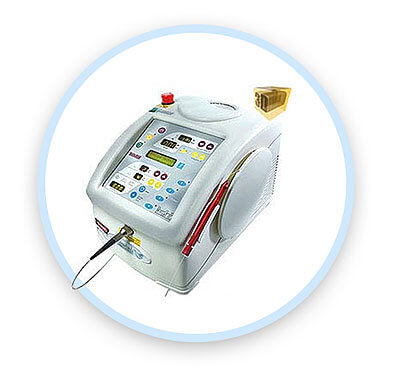 Laser Gum Contouring
Gum contouring allows the patient to have longer, younger looking teeth and can correct the appearance of crooked teeth due to an uneven gum line. An easy and painless procedure, consulting our experienced cosmetic dentist will help you decide if laser gum contouring will achieve the results you want.
At OrthoSmile, we use this LaserSmile, soft-tissue Diode laser, to reshape or remove gum tissue with immediate results and an extremely fast healing time. Gum tissue can be reshaped safely and comfortably with Lasersmile™ to create a harmonious gum line in relation to the patient's smile. Teeth that appear to be too short (a gummy smile) can be cosmetically lengthened by reducing the amount of undesired gum tissue.
The use of the laser in the reshaping of gum tissue eliminates the need for suturing, leading to much quicker recovery for patients.
Laser Gum Contouring