Read and watch what our patients talk about their experience at The Dental Design Center.
I'm John Taylor, a gynecologist from South Australia, having had problems with my teeth for years, because I was frightened of dentists. I inquired some colleagues here in Pattaya, who is the best Implant surgeon and of course they recommended Dr. Ken Kasidis of The Dental Design Center. From my first appointment within 2 years ago, which last to 2 hours, I have had several appointments which of included 7 implants and another 4 crowns and each one of them has been absolutely perfect, so accurate, and so quick and clean and I now almost feel like I want to come and see a dentist which is the total reverse what I was before. I have brought my family here who had treatment at The Dental Design Center because Dr. Kasidis is such a gentle surgeon. He is the only one who's never cause splits inside of my mouth and really it's been the most professional exercise that I have ever been involved in. I can now enjoy eating which I couldn't do before I came here.
My name is Ferdinand Pusters, I'm a retired person from Holland and live in Thailand. Seven years ago, my family member introduced me to Dr. Ken Kasidis, because I have simple problem with my teeth. First, let me say I'm not a type who frequently go to the dentist because I was afraid but since I met Dr. Ken Kasidis, he is a person with interpersonal skills, he put me at ease and that was one of the best thing I met in this practice. Because I was scared, he gave good technical information to be serve what is very important and the communication skills was professional. He puts some implants and I'm marvelous satisfied. One lesson I learned here is don't be afraid for the dentist when you visit The Dental Design Center and especially by means of Dr. Ken Kasidis.
My name is Michelle Jackson from Australia. I do a fair bit of research to find this clinic in Thailand. I had to have some implants done in Australia. I went to my local dentist and had referrals and realized how expensive it was to do at home and I decided that I would look at Thailand. My first impressions when I came to the Dental Design Center was that the staff were very friendly. Dr. Ken was very careful to explain to me exactly what the procedures were. He gave me several options. For the first implant took five cone beam x-ray which was very thorough in my opinion, to make sure that he didn't damage an impacted tooth that I had in my gum which you know was a significant issue. I don't believe I have fantastic teeth but they are mine and I would prefer to have my own teeth for as long as I can. I'm probably would keep coming back to just to make sure that my teeth are in good conditions.
My name is John I'm from England. I live here for nine years. I have some gum problems. In the UK. they put some caps but eventually the work themselves loose within about six months. So, it's just a waste of time doing that treatment so I looks into the implants and that's why I came here. The dental design Center. From the first appointment I was made, very welcome, staff very attention, perfect!. At the consultation with Dr.Ken which lasted about an hour and a half where we went through the treatment; what was involved, how long it takes, how much it cost, and overall I was very impressed with his professionalism. I have many friends. I recommended to the dental design Center and they have been very impressed with Dr Ken and they keep coming back for the treatment. Overall I'm very impress as well as happy to recommend them to my friends.
My name is Walter, retired, German national, living in Thailand, since 13 years. I didn't have problem with my teeth. I have lost them. All upper teeth are gone, lower teeth are okay but I had what is called telescopic denture. I had some discussion, telephone call. My only thing was only the solution was to have implants. I have got 8 implants. It took 3-3.5 hours. Perfect, very friendly, helpful staff. Everybody speaks English and of course, If I have friends or family or anybody acquaintance and I am asked. I would recommend the Dental Design Center.
My name is Ksenia from Russia. I live in Thailand four years. I had a problem with my teeth. They were not straight and I found this clinic on internet to put the braces on my teeth. First time, I came in dental design Center. I was very surprised that here is very fast because first time I came and the next day I have been with the braces so I was very, very surprised and happy and the technology here uh. I can't. I cannot to say something bad about Russia clinic but I think here the Dental Design Clinic is The best one in the world actually, because it's very good.
My name is Patitta Chanchewvichai. At first I've got crooked teeth and I got gaps between my teeth so Dental Design just persuaded me to use Invisalign to fix them. At first I was scared because I have heard that having braces on was like painful, but Dr. Ning and the staff here made it very sounds not so scary for me and then she explained that Invisalign is less painful than the actual traditional braces. I think the way she talk and the way she explained everything makes me feel comfortable. My teeth is very important because it boosts my confidence and it also help me to be able to smile to someone without being shy. My opinion of the Dental Design clinic is the doctor is very very friendly and professional and their staff explain everything and answer every question I want to know and I would recommend this place to my friends and family members.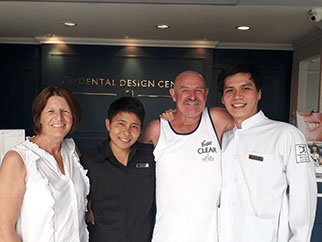 It's been a few months now since I had my teeth reconstruction and I thought I'd give it all time to settle in before I wrote a review. Well I have to say Dr Ken Kasidis and your staff thank you very very much for your care and professionalism while I was in your hands. I can't speak highly enough of the way you and your beautiful staff looked after my wife and myself in the time we spent with you. You have given me a mouth full of beautiful teeth that I'm now proud to show off. Well see you in September for a check up and thanks again….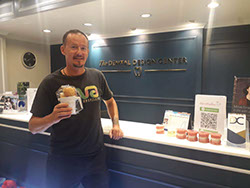 Thanks for the treatment and operations. Great customer service at the desk, doctors did their work well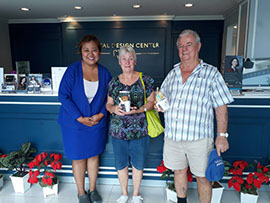 I have found this establishment very clean, efficient and a pleasure to come to. The staff are very friendly and the work are very professional. I would have no trouble recommending anyone to come here. If I ever need anymore work to be done, I will be coming back.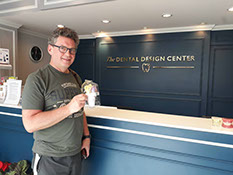 I got the best service you could expect I really recommend this dental service.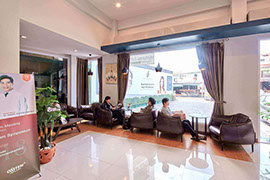 I had not been to a dentist since 2003 and that was only for a check up. Last fillings in Trinity Dental Hospital in Dublin in 1990. I have big dental fear. This all has changed since my visit to Dr. Ken and his excellent staff and facilities.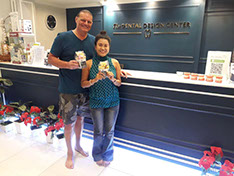 Very pleased with the people and the work that was performed.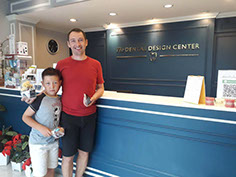 Clear and easy understand about the procedure. Very good. Thank you.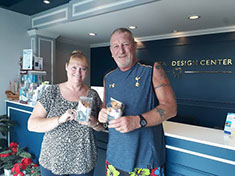 The whole experience proved comfortable and all the staff were very kind and professional."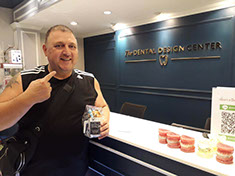 DDC staff from receptionists to dentists and nurses are fantastic. I highly recommend them.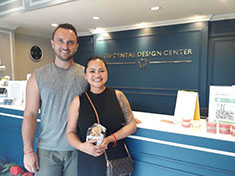 I had a great experience here. The Dentist and staff were amazing. The Dentist is the most gentle dentist I have ever experienced. Great understanding and communication from both dentist and staff. Thank you. "